Turn Your Gift Shop into a Must-Visit Destination for Spring Breakers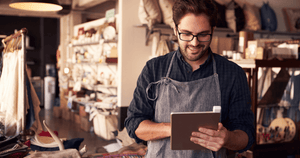 Spring break is a busy time of year for many beach destinations, and gift and souvenir shops can take advantage of the increased foot traffic by attracting spring break enthusiasts to their stores. Here are a few tips to help you make the most of this opportunity and sell more merchandise.
Offer beach-themed merchandise

: Spring breakers are looking for items that remind them of their time at the beach, so make sure your store is stocked with beach-themed merchandise like beach towels, sun hats, swimwear, and sandals. Offer a variety of designs and styles to appeal to different tastes.

Display your merchandise creatively

: Use eye-catching displays to showcase your merchandise and make it stand out. Consider using bright colors, bold graphics, and beach-themed props like surfboards, seashells, and palm trees to create an inviting atmosphere.

Promote your store

: Make sure spring breakers know about your store by promoting it in local hotels, restaurants, and tourist attractions. You can also take advantage of social media platforms like Instagram and Facebook to reach a wider audience and share photos of your merchandise and store.

Offer discounts and promotions

: Give spring breakers a reason to visit your store by offering discounts and promotions. You can offer a discount on beach-themed merchandise, a buy-one-get-one-free deal, or a discount on purchases over a certain amount.

Create a welcoming atmosphere

: Finally, create a welcoming atmosphere in your store by providing excellent customer service, playing cheerful music, and making sure the store is clean and organized.
By following these tips, gift and souvenir shop owners can attract spring break enthusiasts to their store and sell more merchandise. Whether you're a seasoned retailer or just starting out, taking advantage of the spring break season can help you increase your sales and build your brand.
Don't miss out on the opportunity to tap into the lucrative market of spring breakers this season. Upgrade your gift and souvenir shop by stocking up on stylish and high-quality apparel from Worldwide Sportswear. Contact us at 386-679-2980 or visit www.wwspwear.com