Proven Techniques for Quickly Selling Gift Shop Surplus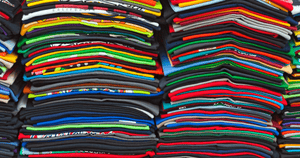 As a gift shop retailer, it's not uncommon to find yourself with excess inventory that needs to be sold quickly. While it can be challenging to move products that haven't sold as expected, there are several strategies you can use to minimize your losses and sell your excess inventory quickly.
Offer discounts

: One of the most straightforward methods of moving excess inventory is to offer discounts. Consider marking down items by 20% or more to entice customers to purchase. Be sure to advertise your sale clearly, both in-store and online, to maximize its impact.

Create bundles

: Another way to move excess inventory is to create bundles of related items. For example, you could sell a set of candle holders and scented candles together for a discounted price. This helps you sell multiple items at once, freeing up valuable shelf space.

Host a clearance event

: A clearance event is a sale specifically dedicated to getting rid of excess inventory. You can offer deep discounts, door prizes, and other incentives to encourage customers to come and shop. You can also promote your clearance event through email marketing, social media, and other advertising channels.

Donate to charity

: If your excess inventory consists of items that are still in good condition, consider donating them to a local charity or non-profit organization. This not only helps those in need, but it also provides a tax deduction and helps to clear out your inventory.

Utilize online marketplaces

: Online marketplaces, such as Amazon or eBay, provide a convenient platform for you to sell your excess inventory. These sites reach a large audience, making it easier for you to find customers who are looking for the types of products you're selling.
Selling excess inventory quickly requires creativity and an understanding of your target audience. By utilizing these strategies, you can minimize your losses, clear out your excess inventory, and keep your gift shop running smoothly.
Don't let excess inventory be a burden any longer! Invest in a successful future by stocking up on the latest designs from Worldwide Sportswear. Our products are not only made with top-quality materials, but they also feature popular styles that sell quickly. So what are you waiting for? Order now and enjoy peace of mind knowing that your shelves are stocked with merchandise that sells fast! Contact us at 386-679-2980 or visit www.wwspwear.com